Hi, im Jazzy and Im addicted to Shoes, Music, Angry Birds, Shoes, Tinted Moisturizer, Shoes, Food, Shoes, Purses, Shoes, a Great Eyebrow, Shoes, Flawless skin, Shoes...I did say Shoes right? Ok Ok so you get the point, every girl has something, one of my best friends is a die hard purse fanatic, has a purse closet, Im talkin Balenciaga, Hermes, Louie, Gucci, Chanel, you name it its in there, and thats her addiction. I respect it. I on the other hand am a shoe freak, so I figured why not share my obsession, a photo of a shoe a DAY...Lol, wont hurt. :-) Enjoy! Ciao!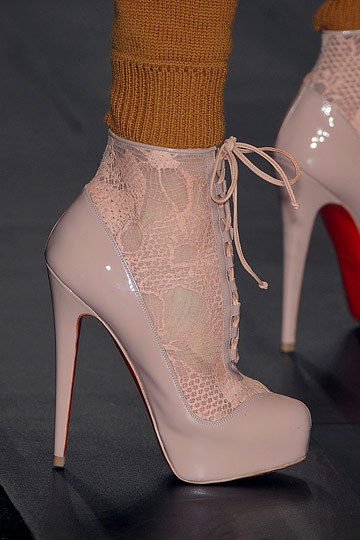 Christian Louboutin for Phillip Lim S/S 2010
"Oh her shoes game is real, she gave em the Christian Louboutins with the 4 inch heels"